OK, I'm a guy and I find it really hard to buy awesome Valentines Day gifts. I also want to push some Canberra based business (which is why I do this site) So with that in mind I'm looking for any Canberra based business that are doing good things that will impress your significant other. Here's the stuff I've come up with so far. In true guy fashion I'll be adding more cool stuff as we get closer to Valentines Day, right up until the day!
Best thing I can say is have a good look through all of these there are some unique and tasty looking things here! And some talent on display I might add! Best of all you can shop from the comfort of your own home, and you'll have fun looking!
EDIT: I didn't know there were so many online business in Canberra! Good on you people for going for it, very inspiring!
K POPS CANBERRA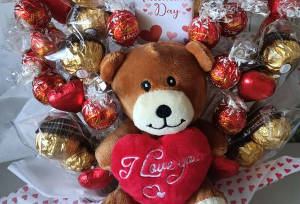 K-Pops is another Canberra based business that sells great valentines day gifts. Get in now because I'd punt this would be their biggest day of the year. They do great chocolate bouquets with candy and other things like teddy bears this just can't fail to impress your lady! The prices would appear to be around $45-$90 so not too bad! Some of the bouquets would be cheaper! K-Pops
FOCUS FOLDING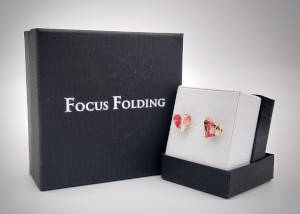 Focus Folding is a great Canberra Based Business making hand made origami earrings. I've had a look through this site and there's some pretty cool stuff on there! Most of the stuff on here seems to be around the $50 mark so not a wallet killer either! Focus Folding
COCOBUNS & CO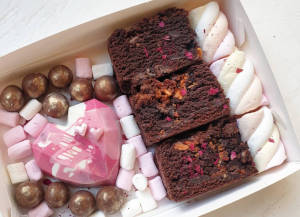 If your valentines has a sweet tooth (or you both do) Cocobuns and Co does some exquisite bakery goods and sweets. Can be found at the Yass markets most weekends! Check out their facebook page these are absolutely eye watering! Cocobuns & Co
FRINK & CO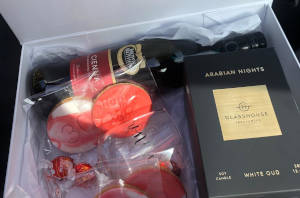 Planning and event for Valentines Day? Frink & Co would be the ones to contact! They'll spice up your event with decorations, signs and flowers! Check out their facebook page here Frink & Co There's even customised gift packs available for your event!
UNCOMMON GRAZER
Cheese Platters more your thing? This looks unbelievable. Cheese, meat and chocolate spreads for you and your special person to eat together while you settle into a movie or glass or two of wine! Uncommon Grazer Boxes Seem quite well priced from $50-$120 dollars depending on how far you want to go!
FLOUR AND FROST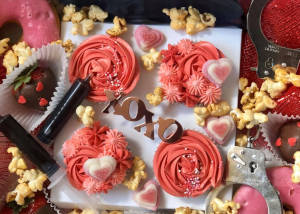 Ohh this looks saucy! A doughnut / cupcake / chocolate filled syringes and chocolate covered strawberries. Even better it comes with a blindfold and hand cuffs so you and your valentines can get dirty afterwards (or during I guess) Uncommon Grazer This gift pack goes from $65 but you can end up having a lot of fun 🙂
COOPSCARLIE DESIGNS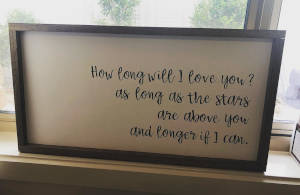 Coopscarlie designs specialise in custom made signs. You can pick from their range or have something made up for your special person! Coopscarlie Designs. Guys its your chance to get creative!
Ando's Cup & Bake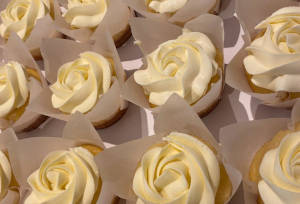 More cupcakes, well not just cupcakes they seem to be able to do all kinds of cakes for all occassions! Be sure to check out Ando's wares on his facebook page HERE There's some killer looking cakes on here!
Desinger Gifts Co
Some Unique gift ideas and baskets for your significant other! We've featured a realistic looking "Everlasting rose" in its own display dome but there's a heap of cool stuff on here, including gift hampers and more! Defs check these guys out on HERE
A Way to Calm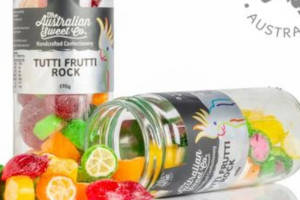 Some more gifts aimed at soothing the soul. Some great looking lotions, bath products and scented candles, candies and heaps more! HERE. I've linked to their valentines ideas, but check out the rest of the store, there's some great stuff on board this little online shop!
The Cakery – Cakes in a Jar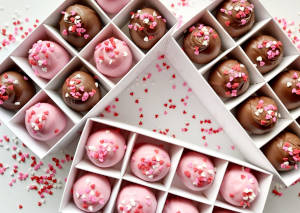 Some more great cake ideas from Cakes in a Jar! they do smaller chocolate bites (Like in the picture) and actual cakes in a jar! These not only look exquisite but they start off extremely cheap $9 a jar so you can either buy a couple or combine it with other gift ideas! HERE. Interesting note: apparantly these cakes are actually cooked in a jar!
The Cakery – Cakes in a Jar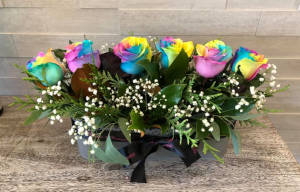 Some great looking flowers here from GG Flowers. The rainbow roses really impressed me I have to say but they seem to have a great range. They are also a physical store located in the Farrar Shops. Pop in and have a look at whats available! HERE.
Pink-a-boo designs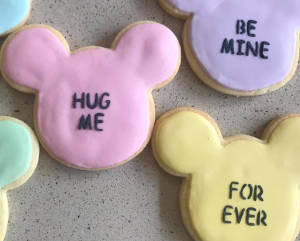 This time cookies, some naughty and nice designs, and meringues she even does gluten free and vegan options … especially handy for those that live in Belconnen. Can buy these a few at a time or by the box! prices seem to range from $5-$30 depending on what you order and how much! HERE.
Vanilla and Blossom Cakes
Vanilla and Blossom Cakes, obviously specialise in cakes and Michelle seems to have won a couple of pretty cool awards for her efforts. They've got a valentines day pack available freaturing some cake, cookies, ice-cream and a bottle of wine (if you choose) starting at $50 it looks like a neat little package! HERE.
Real Maple and CO
Real Maple and Co is a shop in Braddon (64/30 Londsdale st) that source work from Australian and particularly Canberra designers. They'll also be doing valentines day hampers but go in and check out the other cool stuff they have on offer! You might find something really good! HERE.
THe Crafty Frog
Is your significant other a crafty sort? (in a nice way of course) well check out the crafty frog and pack them up with craft supplies such as stitching, haberdashery, gift boxes and even classes! Located in the Kambah Shops (7/104 Marconi cres) Pop in and have a look! WEBSITE HERE.
wendy's Craft Studio
This seems more like a general 'crafty type gift store' but there's some great stuff on offer for partners, mums, kids and babies of all sorts. Definitely worth checking out and as far as I can tell the prices are real cheap too! Make sure you check out their Facebook page here.
Kirkwood Body and Bath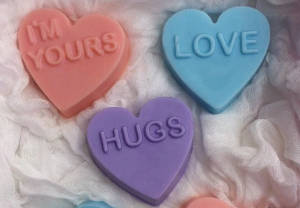 You really can't go wrong with bath products, soaps, cleansers, bath bombs and more. All their products are made from Australian Sourced materials and made locally to high quality specifications. Their stuff looks exquisite. Make sure you visit their website and check it out for yourself! Website here.
Stuffed Balloon Creations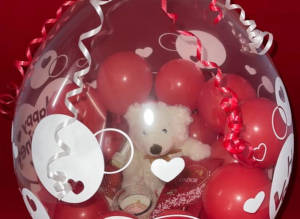 This is quite unique as well! Gifts for all occasions inside balloons. I'd be a little afraid to pop them they look so good! They've got some neat valentines day packages that are sure to impress your loved one! Facebook page here.
Fyshwick Newsagency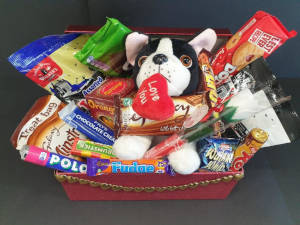 Last but not least we have Fyshwick Newsagency who are doing some pretty stellar looking baskets as well. The hampers look to be totally customisable as well! Maybe throw in a scratchie or something as well. They're on 181 Gladstone st so pop in and have a look! Facebook page here.
Be sure to keep checking back on Click Canberra regularly!